An idyllic coastal community outside Charleston, Johns Island is becoming an increasingly popular location for buyers looking for a vacation home. It's the largest island in South Carolina, comprising 84 square miles, and the fourth largest island in the eastern United States. Only a 20- to 30-minute drive to Downtown Charleston, Johns Island is one of the fastest-growing communities in Charleston County thanks to its natural beauty, convenient water access for boating and fishing, and stunning golf courses. As a result, Johns Island real estate is one of the country's most desired locations for a vacation home. Consider the factors below when searching for your vacation home.
Select a premier location
Johns Island is notable for its two distinct areas. Family-friendly communities characterize the northern third of the island with a more dense development of housing. Popular with young families and retirees looking to relocate to a more temperate climate, these new communities on Johns Island are increasing in demand. Maybank Highway borders them to the south and the Stono River to the east and north.
You can also find existing Johns Island neighborhoods in the northern area. Amenities such as walking trails, clubhouses, docks, community pools, and more are easily accessible. Whether you choose an existing property or a newly constructed home when looking at Johns Island homes for sale, you'll never be far from the waterfront or the beautiful natural surroundings throughout Johns Island.
Thanks to zoning regulations, a rural character makes up two-thirds of the island, characterized by sprawling residential communities south of Maybank Highway. Here, you'll find farms, waterfront residences, estate communities, and substantial acreage estates. Suppose you're more interested in a private oasis surrounded by the abundant natural beauty of Johns Island. In this case, you may want to consider a property to the south of Maybank Highway.
When considering a vacation home in Johns Island, location is paramount to retain long-term value. Finding a property that offers the privacy you yearn for yet is conveniently located to fit your lifestyle is an essential consideration for your vacation home. Look for a neighborhood that reflects how you enjoy spending your free time. If luxury amenities such as golf, swimming, tennis, and access to natural surroundings are important to you and your family, consider their availability when viewing Johns Island real estate and the location of your vacation home.
Water access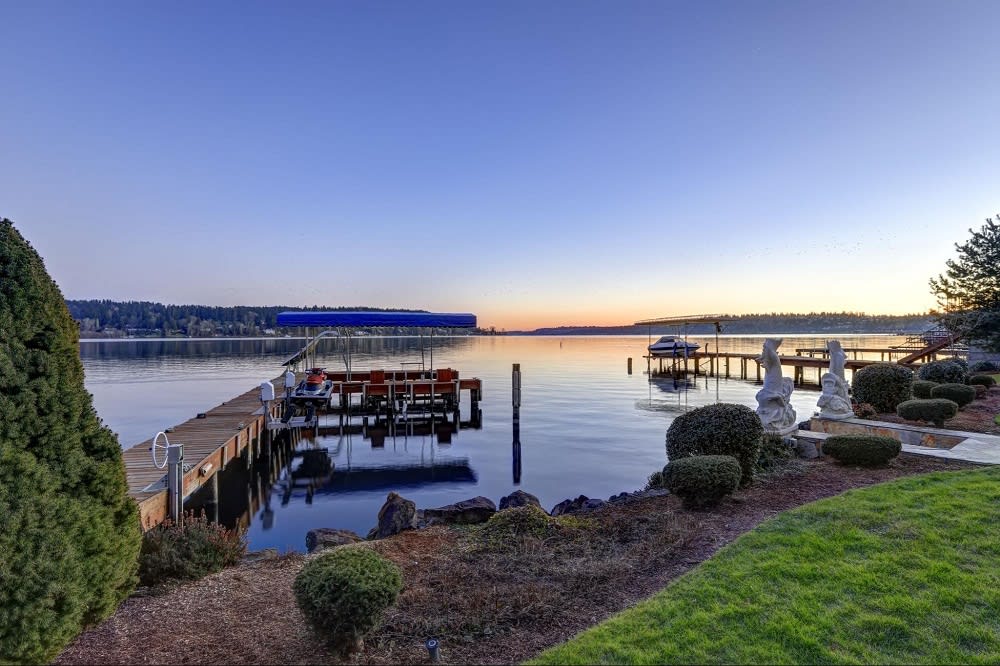 Photo courtesy of Shutterstock
If accessibility to the water is a crucial feature of your vacation home's location, you'll be pleased to discover
Bohicket Marina
and
St. Johns Yacht Harbor
. They're located at two ends of Johns Island, providing slip ownership, boat storage, and boating clubs. For access to a public boat landing, the
John F. Limehouse Landing
is open to all boaters throughout the year. The public beach on Johns Island is
Beachwalker County Park
. This beautiful, picturesque beach is rated as one of the top 10 public beaches in the country.
Navigating the waterways around Johns Island is an easy and fun way to enjoy your favorite water activities. Many communities on Johns Island have integrated private deep-water access for residents and there are also public boat ramps and docks. The famous sandbar in the Stono River near
Lighthouse Landing
is a popular spot to meet with neighboring boaters and enjoy a perfect Lowcountry sunset.
Johns Island allows for easy access to the beach. While the public beach, Beachwalker Park on Kiawah is convenient, you can also easily access Folly Beach and Lighthouse Inlet Heritage Beach. These beaches range from a 20- to 40-minute car ride, depending on your location. Perhaps you'd like to paddleboard, kayak, fish, or enjoy a day out on your boat. Johns Island real estate provides easy access to the activities you, your family, and your friends enjoy.
Proximity to shopping and restaurants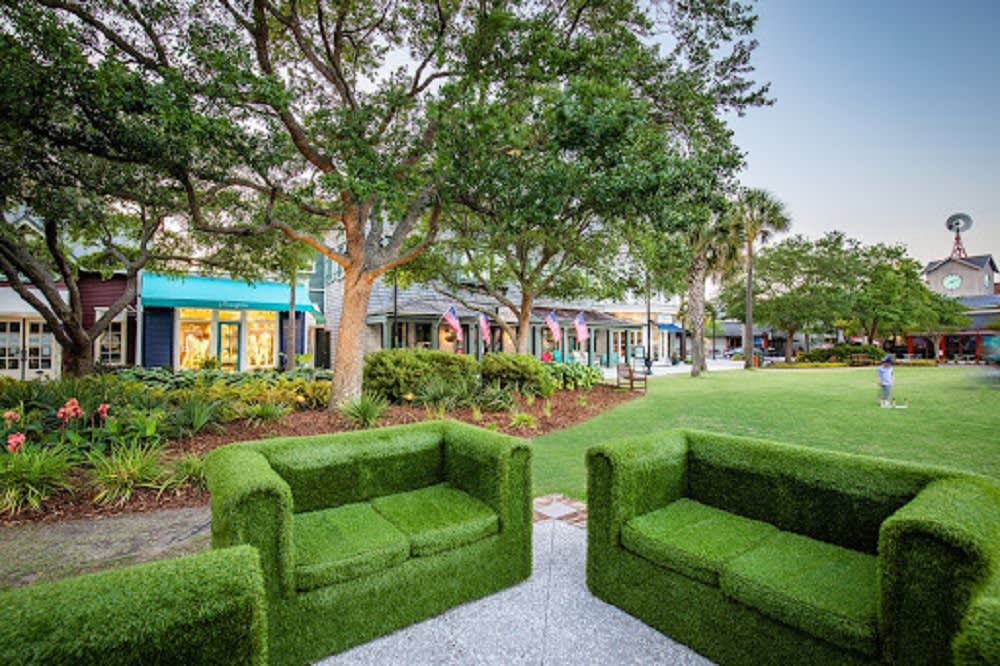 Photo courtesy of Freshfields Village Facebook
Unique and distinct shopping experiences are part of Johns Island's vibe. You won't be disappointed if you're looking for a boutique shopping experience, a local market, or upscale men's clothing. Take advantage of the
Sea Island Farmers Market
for fresh produce, unique artwork, and local fare while enjoying live music.
The convenient Maybank Corridor and Live Oak Square are home to plenty of
restaurants
using locally-sourced ingredients to create their one-of-a-kind Southern cuisine. You'll find distinctive eateries throughout the downtown area that appeal to diners craving seafood, beef, chicken, or vegetarian options.
Amenities available on Johns Island
You can find abundant Johns Island real estate options throughout the island that are surrounded by incredible live oak trees, enhancing the beauty and history of the Charleston area. You'll also discover plenty of recreational activities and other amenities to enjoy while at your vacation home. Seasonal migrating birds and hundreds of other bird species make Johns Island their home—it's not unusual to spot bald eagles, wild turkeys, hawks, osprey, and more. Shrimp and shellfish are easily accessible. The
Johns Island County Park
provides all you could want in a walking and running trail through this picturesque landscape. Golf courses and top-notch resorts offer a restful and relaxing outdoor experience you'll want to return to time and time again as you enjoy your vacation home.
Connecting with a local realtor with in-depth knowledge of Johns Island will make your vacation home dream a reality. An experienced realtor servicing Johns Island,
Michelle Almeyda-Wiedemuth
has cultivated the connections and network to find the perfect home for you and your family. Her expert negotiation skills ensure you invest in a vacation property that'll meet your lifestyle and financial needs. After vacationing on Johns Island, Michelle loved the area so much that she made it her full-time home, making her the perfect person to truly understand your own love of this locale. Since she made the move herself, Michelle is well-suited to help individuals relocate to the area, understand the tax implications, and establish Johns Island as their own primary residence.
Contact Michelle
today for more information and to
view Johns Island homes for sale
.
*Header photo courtesy of Shutterstock