If you are interested in
Seabrook Island
real estate, you need to know about the great opportunities available on Seabrook Island.
Michelle Almeyda Wiedemuth
is a full time resident, so she knows the area, the Seabrook Island real estate market, and can help you find the home of your dreams.

The barrier islands of South Carolina offer some of the most incredible coastal beaches in the United States. Seabrook Island is located near Charleston, South Carolina, and the Lowcountry surrounding this area is a distinct cultural area in the United States with amazing food, people, and landscapes. Nearby Charleston, South Carolina, is the largest city close to Seabrook Island, South Carolina. The Lowcountry is one of the most interesting parts of the country.

The region contains unique culinary and cultural features. Hospitality, natural beauty, and pleasant weather are distinguishing features of Seabrook Island, South Carolina, and the Lowcountry.

Seabrook Island things to do are plentiful during your first week on the island. The following are five things you should do during your first week on Seabrook Island.
Spend a day at Seabrook Island Beach
Seabrook Island contains private beaches. These beaches are only accessible to Seabrook Island residents and their guests.
Seabrook Island Beach
is only a half-hour from Charleston, South Carolina. The beach is one of the most pristine coastal areas in this part of the South Carolina coast. Containing approximately four miles of beaches, this quiet area is home to nesting sea turtles, great blue herons, and sandpipers. Visit North Beach and bring your family dog. Enjoy swimming, sunbathing, and lounging on the beach, and look out for migrating whales and dolphins. A day at Seabrook Island Beach can be relaxing and restorative. Going to the beach is a great way to spend some time during your first week on Seabrook Island, South Carolina. Don't forget to watch out for sandpipers, great blue heron, and cormorants as you enjoy the waves rolling in during the afternoon.

Take a long walk or run on the beach and enjoy miles and miles of coastline. The Gulfstream warms the Atlantic Ocean, and the water is warm most of the year.
Spend the day golfing at Ocean Winds or Crooked Oaks
As the name suggests, Ocean Winds on Seabrook Island is a golf course that takes players to the edge of the Atlantic Ocean, where oceanic breezes provide an extra challenge. This 18-hole, par-72 course was designed by Willard Byrd and recently renovated by Rees Jones, so it's in better shape than ever. Featuring a 40,000-square-foot practice tee along with many other practice grounds, this is the perfect place not just to show off your skill, but to improve as well.

If swirling ocean breezes seem too distracting while you're on the course, try Crooked Oaks instead. This gorgeous playing field takes you through marshes, forests, live oaks, and other classic Lowcountry flora. If you're new and hoping to get a feel for the best of South Carolina while golfing, this is the course for you.
Fit in a game of tennis or pickleball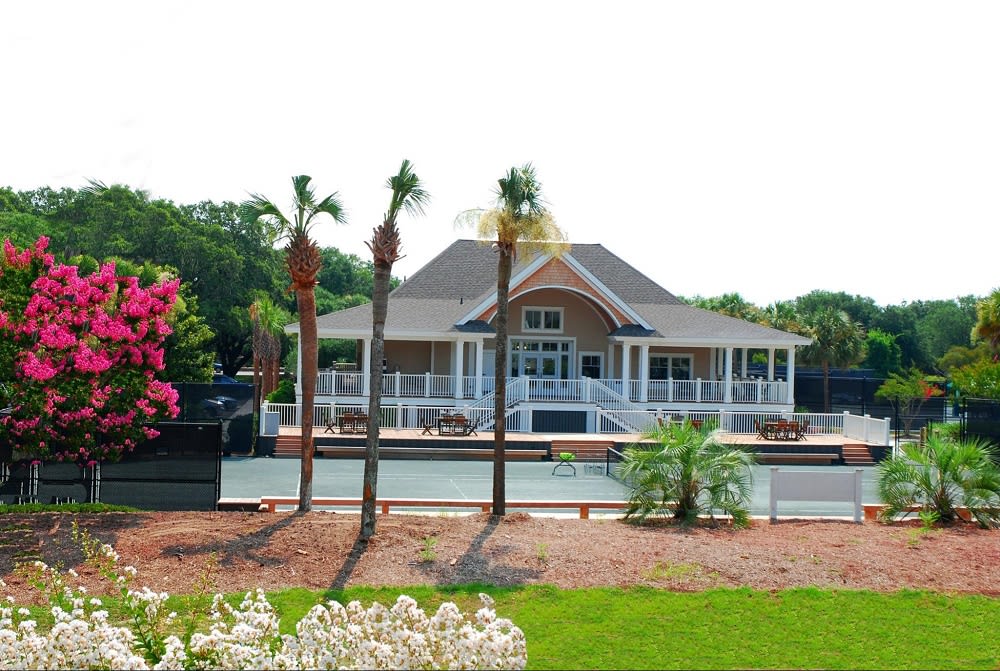 Photo courtesy of Seabrook Island Racquet Club on Facebook

Whether you're a seasoned pro or just looking to have some fun on the courts, the Seabrook Island Racquet Club has an activity for you. With 15 Har-tru courts and 2, soon to be 6 pickleball courts available year-round, including four lighted ones for nighttime play, private and group instruction, and a restful lounge for after-play socializing, this is the perfect place to come, sweat it out on the court, and then relax in great company for the rest of the day.

The grounds themselves are beautiful, making the trip worthwhile even if you're just there to take in the beautiful scenery and enjoy the South Carolina sun.
Paddleboard with Water Dog Paddle Company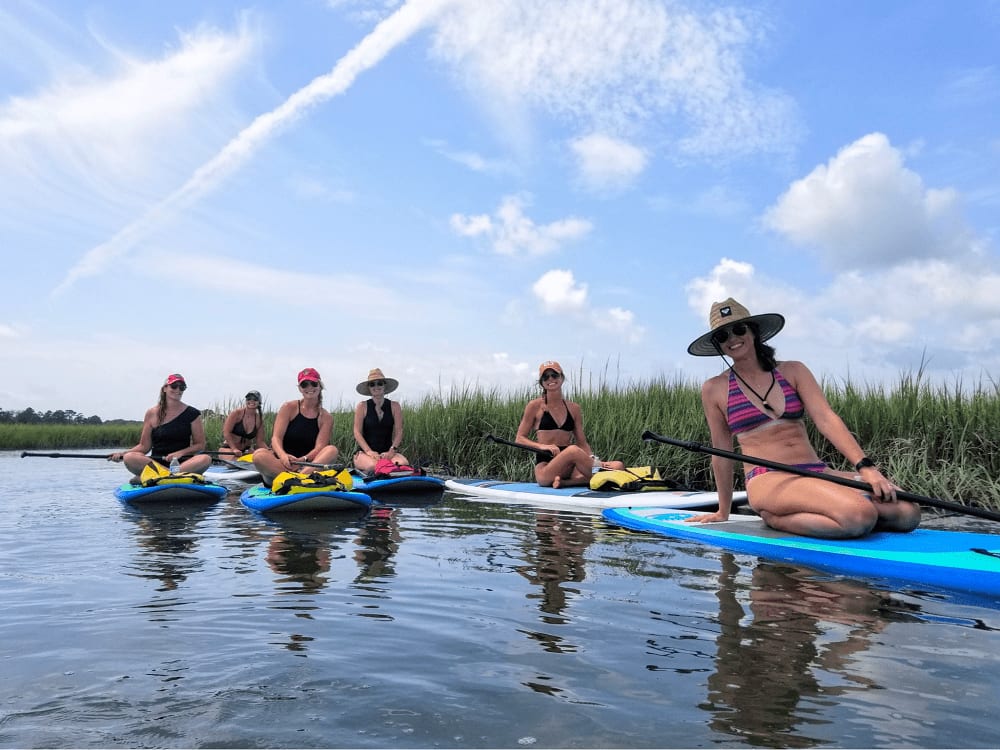 Image courtesy of Water Dog Paddle Company
Visit
Water Dog Paddle Company
and enjoy kayak and stand-up paddle boarding on Seabrook Island. Take your family and friends to enjoy eco-adventure kayak & SUP tours, team-building adventures, and water yoga. You can rent kayaks and other vessels on the rivers and creeks around Seabrook Island and the Lowcountry marshes. Water Dog Paddle company is a great place to spend the day enjoying the creeks, tributaries, and estuaries in Seabrook Island, South Carolina.

Kayaking is a great way to explore the surrounding waters near Seabrook Island. Also, rent a paddle board and enjoy standing up as you move across the waters, where you can see dolphins and manatees. Your guide will make sure you are not caught in low tide. The marshes around Seabrook Island and other parts of South Carolina offer some of the best kayaking on the east coast.
Go boating or fishing at Bohicket Creek
Bohicket Creek is a beautiful part of Seabrook Island. Visit the
Bohicket Marina
and the Bohicket River to take in some of the most amazing boating and fishing available in the Lowcountry. Cast a line and pull in a redfish or shark in the brackish waters located in Bohicket Creek. The Bohicket Marina is located between Kiawah Island and Seabrook Island. After you spend the morning on the boat fishing, you can enjoy shopping at the retail stores near the Bohicket Marina. Also, enjoy lunch and dinner at some of the amazing restaurants located on the water.
Contact Michelle Almeyda Wiedemuth today
If you are searching for homes for sale in Seabrook Island, South Carolina, contact
Michelle Almeyda Wiedemuth
today to learn more about the amenities and features located in the Carolina Lowcountry. Michelle has years of experience helping prospective buyers find their perfect home. Whether searching for a renovated Victorian or modern home, Michelle can help you discover where to find the best Seabrook Island homes for sale. Contact
Michelle Almeyda Wiedemuth
at (843) 818-3628 to learn more about buying a home in Seabrook Island, South Carolina.