CHARLESTON COUNTY EVENTS YOU DON'T WANT TO MISS!
GRAB YOUR FAVORITE HAT, SUNGLASSES, AND MASK, AND LET'S GET OUTSIDE FOR A COMMUNITY GATHERING AND ENGAGEMENT. IT'S BEEN A LONG TIME SINCE WE'VE ALL BEEN ABLE TO SEE OUR NEIGHBORS.
IT'S TIME TO GET OUT OF THE HOUSE AND HAVE FUN OUTDOORS!
NOT ONLY WILL YOU ENJOY THE BEAUTIFUL WEATHER, BUT YOU'LL BE A PROUD MEMBER OF YOUR COMMUNITY GATHERING.
GRAB YOUR FAVORITE HAT, SUNGLASSES, AND MASK, AND LET'S GET OUTSIDE.
BRING YOUR FAMILY, RELATIVES, FRIENDS, AND DOGS, AND ENJOY!
GET THE SUNSCREEN OUT AND LET'S GET TOGETHER FOR REAL!
YOU CAN COME AS YOU ARE, COME FIXER-UPPER, OR COME FULLY TOGETHER AS A NEWLY MARRIED COUPLE.
JOIN US AT ONE OF THE SITES LISTED IN AND AROUND THE SEABROOK ISLAND CHARLESTON COUNTY COMMUNITY FOR THESE FUN EVENTS! CHECK THE LINKS FOR TIMES, DATES, COSTS (MOST ARE FREE), AND REQUIREMENTS.
SEE YOU THERE!
Seabrook Island Real Estate Events October 2021
The 37th annual Alan Fleming Senior Open Clay Court Championship.
The highly acclaimed tournament will be held at the Seabrook Island Racquet Club from October 6-10.
The Fall tournament (for players age 35 and up) is a time when property owners regroup after the summer.
There are 44 separate events at the tournament and for the 2021 competition, there are two registrations.
One is for the Level 5 open clay court state championship.
The second is for clay mixed doubles.
To see who is playing go to
USTA
and the tournament ID is 21-12891. Information is also available at
AlanFlemingTournament.net
.
The Mixed-Double Tennis Round-Robin happens on Sunday afternoons from 4:00 to 6:00 pm (times are subject to change).
The Pickleball Open Play sessions are Tuesdays and Thursdays from 8:30 to 10:00 am and Sundays from 2:00 to 3:30 pm.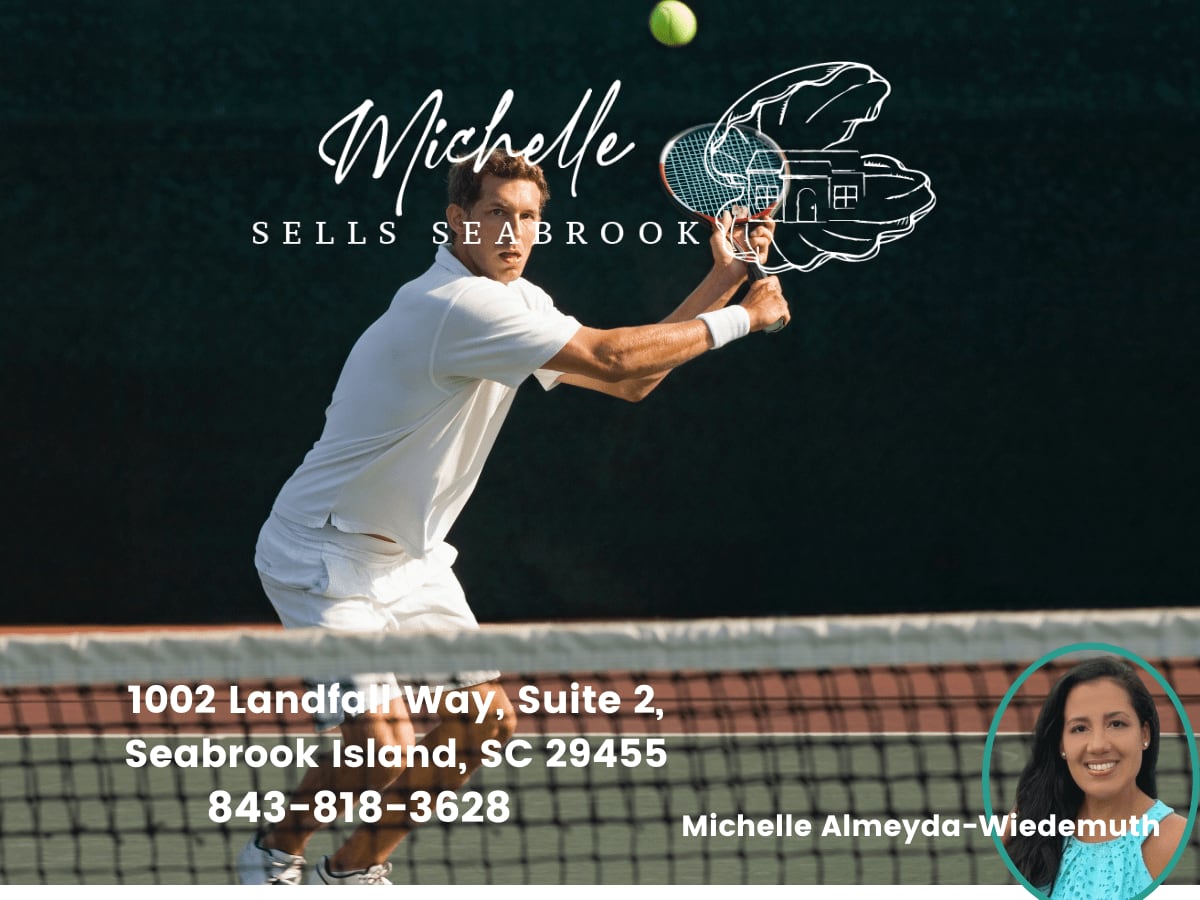 Racquet Sports Social Calendar
Join us for tennis Through December 2021
Sports for every age and skill level.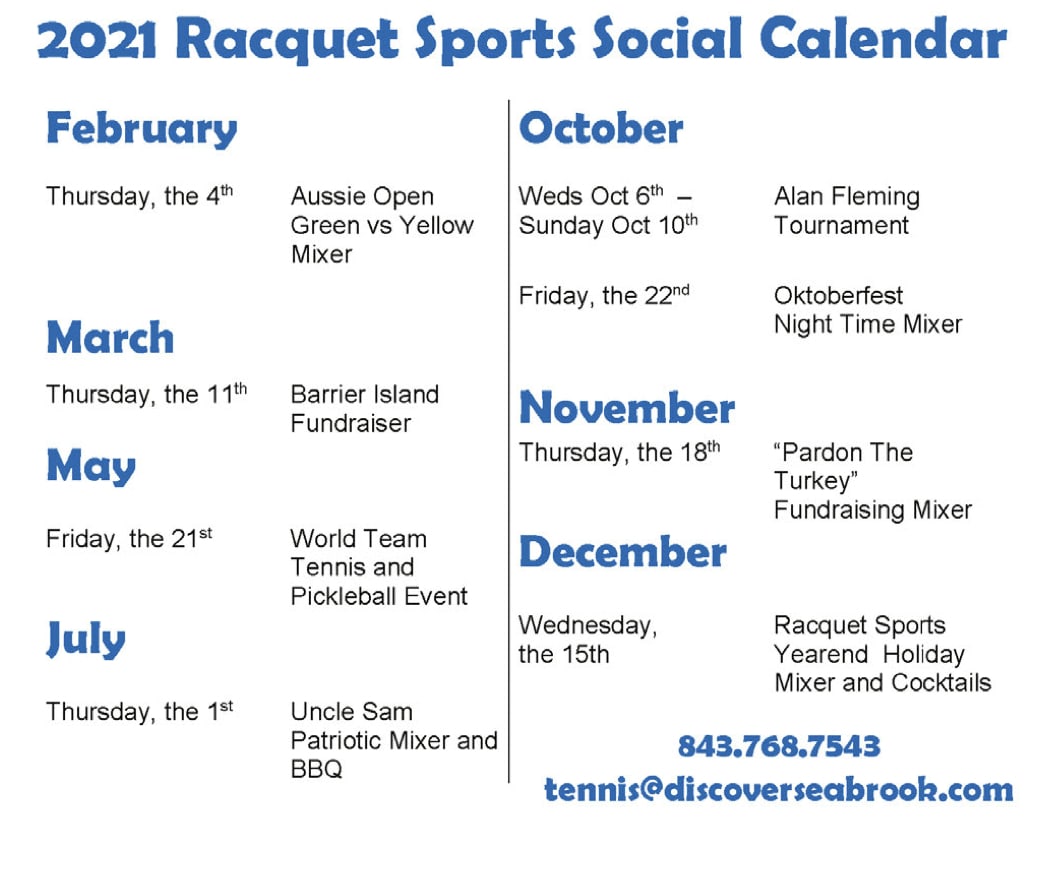 Sidewalk Saturdays Return October - December 2021
October 16, 2021 10:00 AM – 6:00 PM
Sidewalk Saturday
Join us this fall for Sidewalk Saturdays from 10:00 am to 6:00 pm on the 3rd Saturday of the month in September, October, November & December.
The event will feature sidewalk sales, new merchandise, gifts with purchase, in-store events and more at participating retailers and restaurants.
Stroll through the Village to enjoy the fresh air and much needed retail therapy. Plan a stop at one of our restaurants for a caffeine fix, quick bite of lunch, happy hour cocktail or post shopping dinner.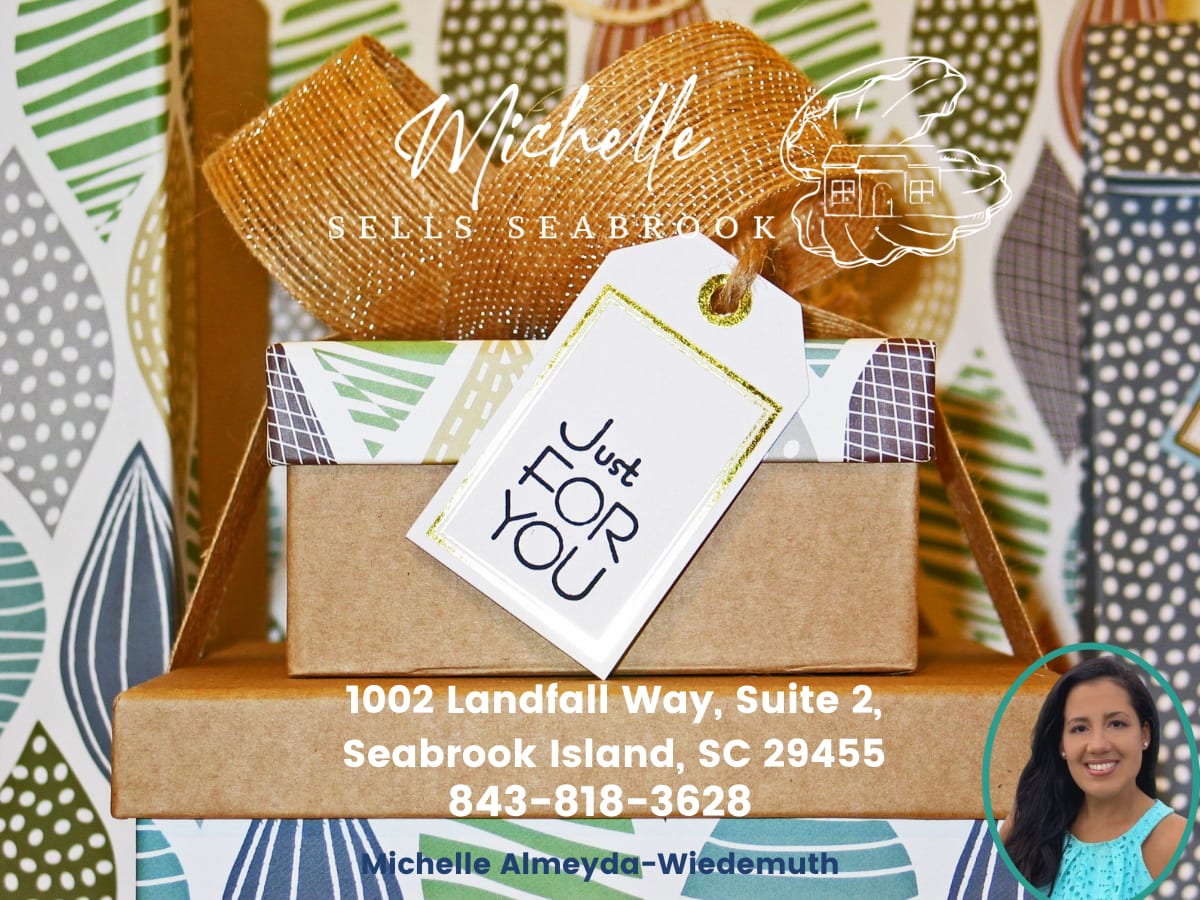 US News & World Report Voted This Top 10 Best Shopping Streets in USA
Voted 10 Best Shopping Streets in USA Don't Miss Out
2nd Sunday on King Street is the premier monthly event held in historic downtown Charleston every month, year 'round.
Visitors and locals alike are invited to shop, dine and enjoy Charleston's "Main Street" on a vehicle-free, pedestrian-only afternoon from 1:00 to 5:00 PM.
Now in its fourth year, 2nd Sunday has become the most attended, regularly-scheduled event ever held on the Charleston Peninsula, with guests numbering over 20,000 throughout the day.

 2nd Sunday is a rare opportunity to occupy what US News & World Report called one of the 10 Best Shopping Streets in the United States.
It's partners and producers are downtown businesses, the City of Charleston and the Charleston Peninsula Preservation Trust.
At its heart, 2nd Sunday is a business development initiative that supports downtown Charleston's balance and livability.
Shops and restaurants are invited to occupy the street, while musicians provide the sound track "unplugged" along the half-mile route.