The State Of The Lowcountry Market:
What Buyers (& Sellers) Need to Know About Financing & Competing With Cash Buyers.
Q+A with Mike Manieri, Mortgage Equity Partners
The real estate market over the past year can be summed up in one word: volatile. Rates have ticked up consistently and now hover around 7%, inventory is low, home values have dipped in many areas across the country, and buyers and sellers alike have been cautious, waiting to see what's coming next. The good news for both is that in exclusive, highly coveted communities and neighborhoods—like Seabrook Island, Kiawah, Isle of Palms, et al.—are much more resilient and competitive than other areas across the country. To learn more about the current market and to provide you with some important tips, we recently spoke with Lowcountry lending expert, Mike Manieri.
Mike Manieri Q & A:
Q: Mike, if you could communicate one thing to prospective Lowcountry Buyers, what would it be?
A: Don't believe all the doom-and-gloom headlines you see in the media. In premier communities in the Charleston Lowcountry the market is strong and home values remain high. From a real estate perspective, what may be happening in Des Moines, Iowa or Topeka, Kansas is not reflective of what the market is doing in private resort coastal communities in a destination like Charleston. It's not apples to apples.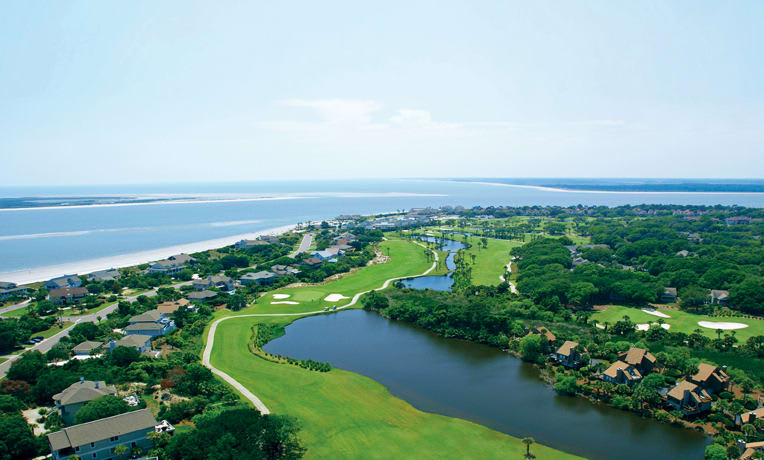 Q: What are you seeing in the Charleston Lowcountry?
A: There's a reason people say "location is everything"…it's because it's true. In the beachfront resort communities like Seabrook and Kiawah, the market is quite strong. Inventory is tight, home values are up, and competition is high simply because these communities offer irreplaceable real estate. There are a finite number of lots and homes available and individuals from across the country are seeking to retire or own a vacation home down here.
Q: Let's talk about lending. Obviously, a market like this favors those who can pay cash. But what about those folks who want to finance? How do they compete with cash buyers in a luxury market like Seabrook or Kiawah?
A: If you can pay cash, great. Rates don't matter to you. But what a lot of buyers may not understand is that you can finance and STILL compete with cash buyers by getting a Loan Commitment Letter from a lender. To be clear, this is much more than a mere pre-approval. A Loan Commitment Letter is as good as cash. Our company typically underwrites a loan in two to three business days, allowing you to compete with cash buyers. Our underwriting team will review and approve your income, employment history, assets and credit BEFORE you make an offer to purchase a home. When you make an offer with an actual commitment letter, you are on the same level playing field as a cash offer knowing that only the appraisal and title work are needed to complete the transaction.
Q: Any parting words of advice for buyers out there looking for their dream beach home?
A: Above all, do your homework, stay current with latest rates and values, and make sure you work with an experienced realtor who can give you the ins-and-outs of the market. Leverage their experience and knowledge so that you can understand the current dynamics of the real estate market at any given moment and thus make an informed decision. Also important, get your finances and approval worked out ahead of time with a Loan Commitment Letter. That is a huge advantage over buyers simply getting pre-approved…plus it enables you to compete with cash buyers.
Let's Talk!
The market is always evolving—and there are always great opportunities if you know where to look. If you have questions about specific real estate communities in the Lowcountry or want to know more about selling your current property or buying/building a new coastal home, please contact me at your convenience. I look forward to helping you realize your real estate dreams in the Charleston area.
1+843-818-3628